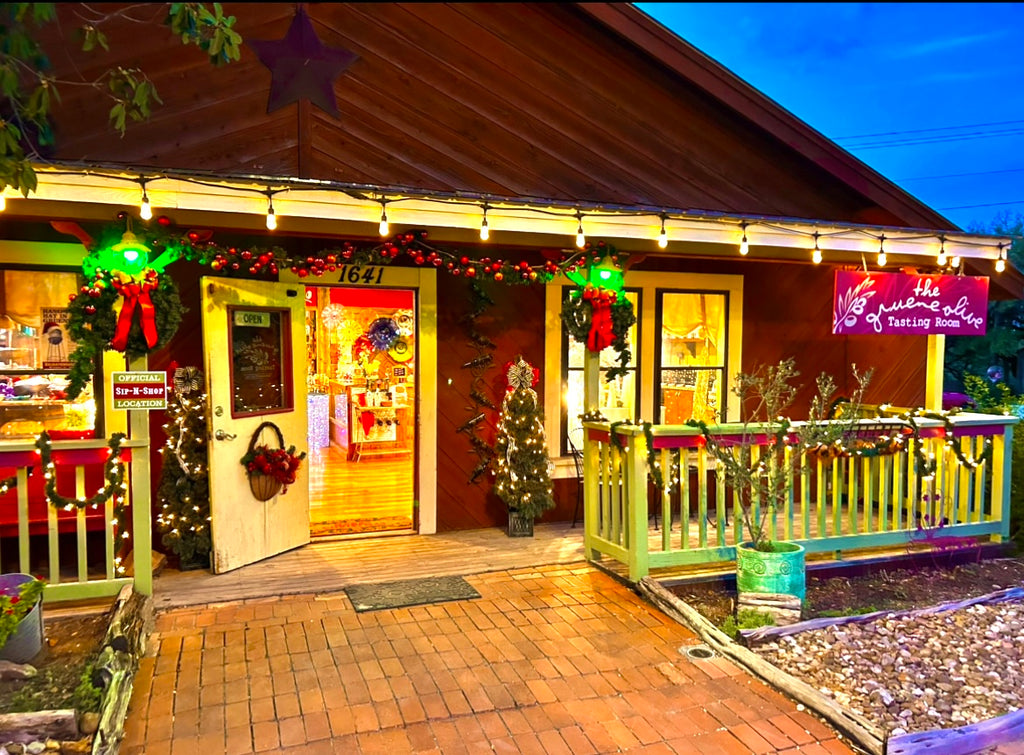 We are ready to take all your Christmas orders! We just received 4,200 bottles to fill with your favorite flavors!
In store now— soft, thick & doughy cookies! So delicious! *Chocolate Chip  *Red Velvet Cake *Snickerdoodle  *Oreo
Peperoncini stuffed with cream cheese Tantalizing PeppersFresh Processed ArtichokesSalsa Arrabbiate Pesto SaporitoSpicy Red Pepper Cream Saporito di Pomodoro Secco (Pesto)Olive e Pomodoro (olives & tomatoe sauce)We have the perfect crackers or twice baked pretzels to go with these!
Try this spring break blend apricot balsamic & lime olive oil. We tried it with our shrimp & spinach salad. Also, amazing with chicken & pork or fruit salad.
Something for your sweet tooth... try our new Carmel Sauces over ice cream, brownies & cheesecake! Now available online under "Sweets & Treats" tab!
Now available perfect stocking stuffers 5oz jams & mustards & 60ml bottles of olive oil & balsamic.
Spicy Calabrian Pesto olive oil is now in store and online!!! It's amazing on just about everything!
Sizes and Product Addons
Our products come in a variety of sizes and options. We've added this info to help you with your purchasing online. If anything is unclear, please don't hesitate to reach out to us and we'll help you out as soon as possible!
Bottle Sizes
Sample Size Bottle (60ml)
Small Size Bottle (200ml)
Medium Size Bottle (375ml)
Pourer Options
Stopper Pourer
Spout Slow Pourer (colors vary)