(We used  PERSIAN LIME EVOO & KEY LIME WHITE BALSAMIC)   CAKE ~ 1 3-oz package lime-flavored gelatin ~1⅓ cups granulated sugar ~2 cups sifted all-purpose flour ~½ tsp salt ~1 tsp baking powder ~1 tsp baking soda ~5 large eggs, slightly beaten ~1 Cup Persian lime olive oil ~1/2 Cup Vegetable...
Meat 8 very thin slices Pancetta Seafood 12 Sea scallops, medium all-natural dry Produce 1/3 cup Flat-leaf parsley, fresh 1 tsp Garlic 1 1/2 tsp Lemon, zest 2 cups Peas, fresh 1/2 cup Green Onions Baking & Spices 1 Kosher salt and freshly ground black pepper Oils & Vinegars 3 tbsp Olive...
Jazz up your Potatoes with Black Truffle Olive Oil Slice potatoes in half or quarter- depending on which type of potatoes you go with, we used small tri-colored potatoes.Coat potatoes with black truffle olive oil & coat the baking dish this will keep the potatoes from sticking to dish.Season ...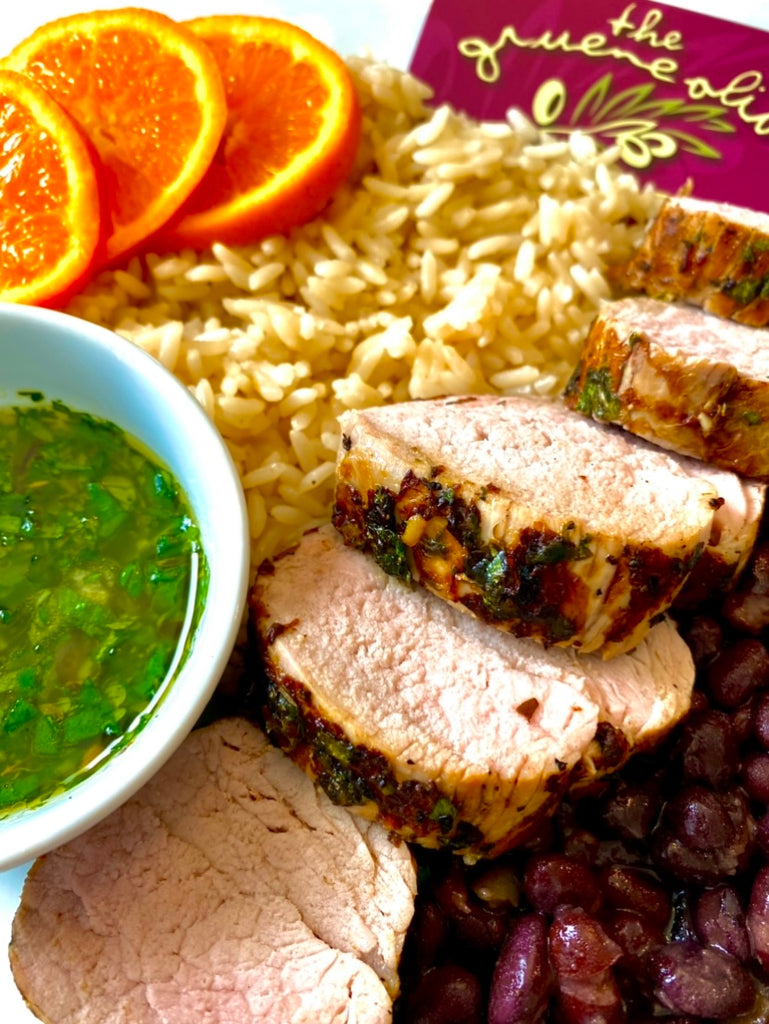 Cuban Mojo Sauce Recipe: *This recipe calls for sour oranges, but they are hard to come by, lime & orange together work in place of sour oranges.* 1/2 Cup Persian Lime Olive oil 1/2 Cup Blood Orange Olive oil 1/4 Orange juice 1/4 Lime juice 1 Cup Cilantro (stems removed & chopped) 1/4 ...
An absolutely delicious, natural, cost effective alternative to store bought jerky. Balsamic Cured Beef JerkyIngredients2 pounds beef round steak, cut into very thin strips across the grain1/4 cup soy sauce3 Tablespoons Traditional Balsamic2 Tablespoons natural liquid smoke2 Teaspoons salt1 te...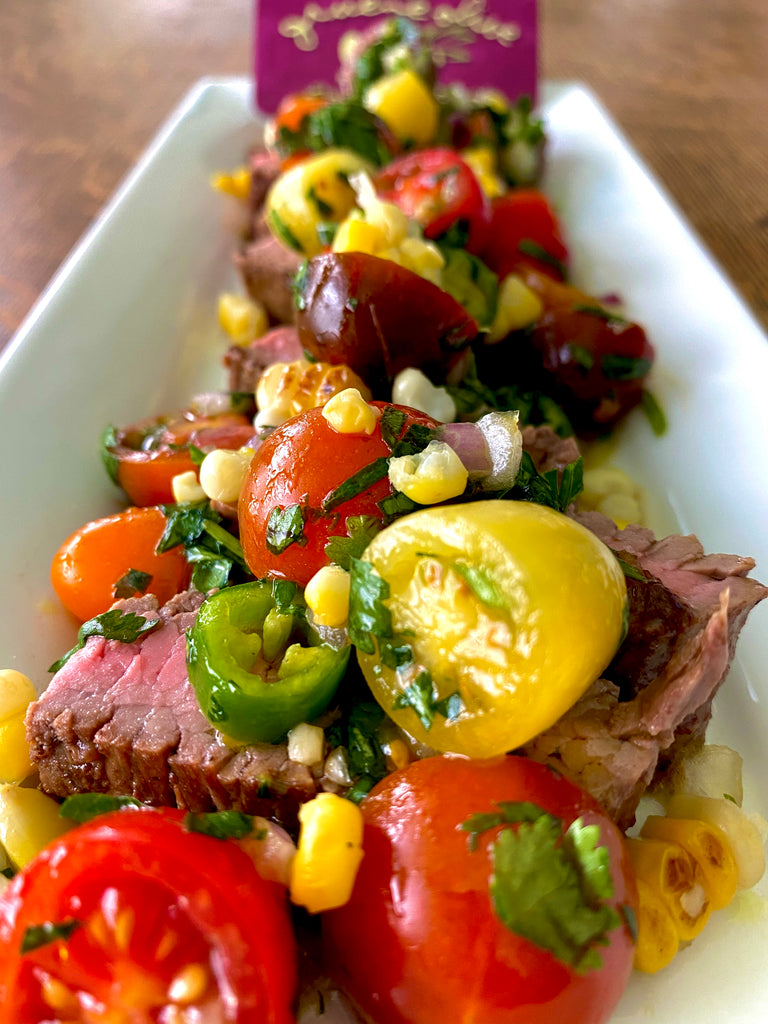 1 Cup (1 brunch) flat leaf parsley, stems removed 1 Cup (1 brunch) cilantro, stems removed 3 garlic cloves, pealed 3 Tbsp fresh oregano (optional) 1/2 cup red onion, diced 3 Tbsp lemon balsamic 3/4 cup Baklouti Green Chili olive oil 2 cups grape tomatoes, halved 3 Serrano peppers, slic...
Directions: Baste wings with Olive Wood Smoked olive oil & Neapolitan Herb Balsamic. Bake at 400 degrees for 35 minutes flip half way through & baste again.  Salt & pepper to taste. Try severing with our Buffalo Wing Dip Mix. Dip also delicious with veggies & chips.
Sizes and Product Addons
Our products come in a variety of sizes and options. We've added this info to help you with your purchasing online. If anything is unclear, please don't hesitate to reach out to us and we'll help you out as soon as possible!
Bottle Sizes
Sample Size Bottle (60ml)
Small Size Bottle (200ml)
Medium Size Bottle (375ml)
Pourer Options
Stopper Pourer
Spout Slow Pourer (colors vary)