Welcome to an Amazing Shop
The Gruene Olive Tasting Room is a beautiful shop located in historic Gruene, Texas. We offer fresh Olive Oil & Vinegar on tap, Gourmet Chocolates, Pastas, Pesto, Sauces & much more!
Store Hours : Open 10 am - 6 pm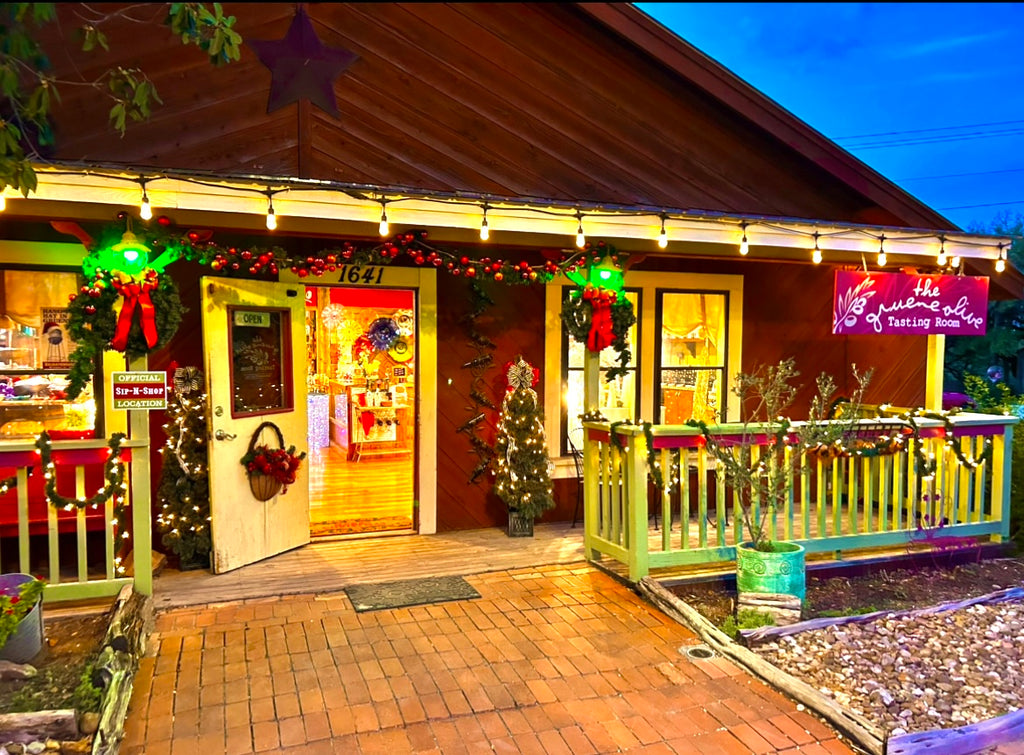 We are ready to take all your Christmas orders! We just received 4,200 bottles to fill with your favorite flavors!
In store now— soft, thick & doughy cookies! So delicious! *Chocolate Chip  *Red Velvet Cake *Snickerdoodle  *Oreo
Sizes and Product Addons
Our products come in a variety of sizes and options. We've added this info to help you with your purchasing online. If anything is unclear, please don't hesitate to reach out to us and we'll help you out as soon as possible!
Bottle Sizes
Sample Size Bottle (60ml)
Small Size Bottle (200ml)
Medium Size Bottle (375ml)
Pourer Options
Stopper Pourer
Spout Slow Pourer (colors vary)