Persian Lime
$ 13.99
Product Description
Zesty, fragrant Persian Lime essential oil is married with UP Certified Extra Virgin Olive Oil in this delightful and versatile infused olive oil. Use it almost anywhere! It can lend dramatic flavor to both sweet and savory applications. Think tea cake, biscotti, salad dressings, marinades, drizzled over vegetables, in cakes, for homemade lime mayonnaise, aioli, and granola. Use it to take your recipe to the next flavor dimension. We've also found it to be fantastic with fish, poultry, ceviche, Latin inspired recipes, salsa and more. Try paired with Honey Ginger White Balsamic, Pomegranate Balsamic, or Blackberry-Ginger Balsamic.
---
---
Related Items
Basil
$ 13.99
---
Fresh, green, and herbaceous - this amazing infusion is made from Up Certified Extra Virgin Olive Oil infused with essential basil oil. Fantastic anywhere you'd like the fresh flavor or basil. Use in marinades, salads, for bread dipping, brushed on vegetables, with poultry, and more. Try it on a summer salad or caprice and let your taste buds travel to the shores of the Mediterranean. Pairs great with the Sicilian Lemon Balsamic, Strawberry Balsamic, or Oregano Balsamic

All Natural,
No artificial flavors or additional ingredients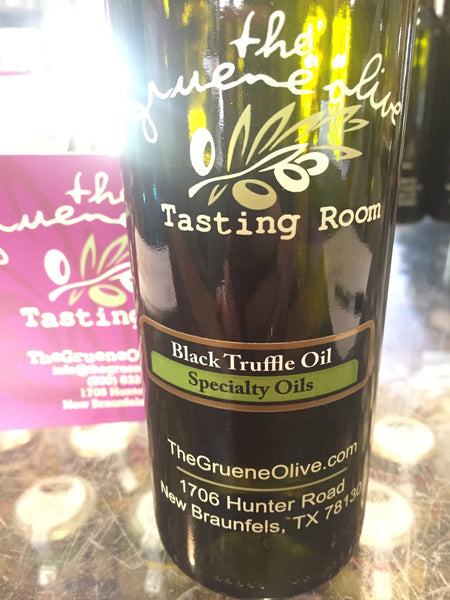 Black Truffle EVOO
$ 27.99
---
This late fall, early winter truffle is used in the making of this savory oil. A "tea method" is utilized which steeps the ripe truffles for extended periods of time in olive oil. The closely guarded, proprietary process yields our heady, complex Black Truffle oil. No extracts or chemicals are used in it's production. Fantastic in cream-based soups, risotto or mashed potatoes!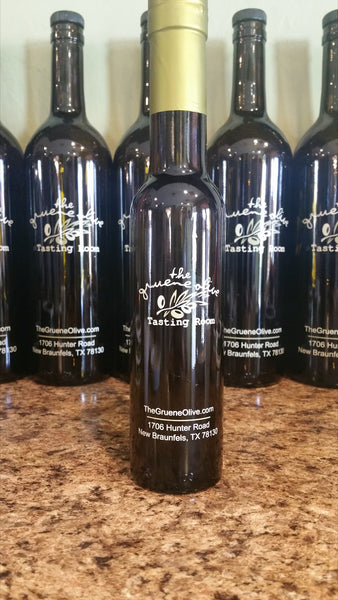 Blood Orange
$ 13.99
---
Made with fresh Blood Oranges and early harvest certified organic Tunisian olives.  We crush them together to make this beautiful (agrumato) - a combination of whole, fresh citrus fruits crushed with olives. Our Whole Fruit Blood Orange is exceedingly versatile; use it on fish and seafood, chicken, fruit, salads and much more. Enjoy this blended with our Cranberry-Pear White Balsamic Vinegar for a lively, tart vinaigrette.
Sizes and Product Addons
Our products come in a variety of sizes and options. We've added this info to help you with your purchasing online. If anything is unclear, please don't hesitate to reach out to us and we'll help you out as soon as possible!
Bottle Sizes
Sample Size Bottle (60ml)
Small Size Bottle (200ml)
Medium Size Bottle (375ml)
Pourer Options
Stopper Pourer
Spout Slow Pourer (colors vary)