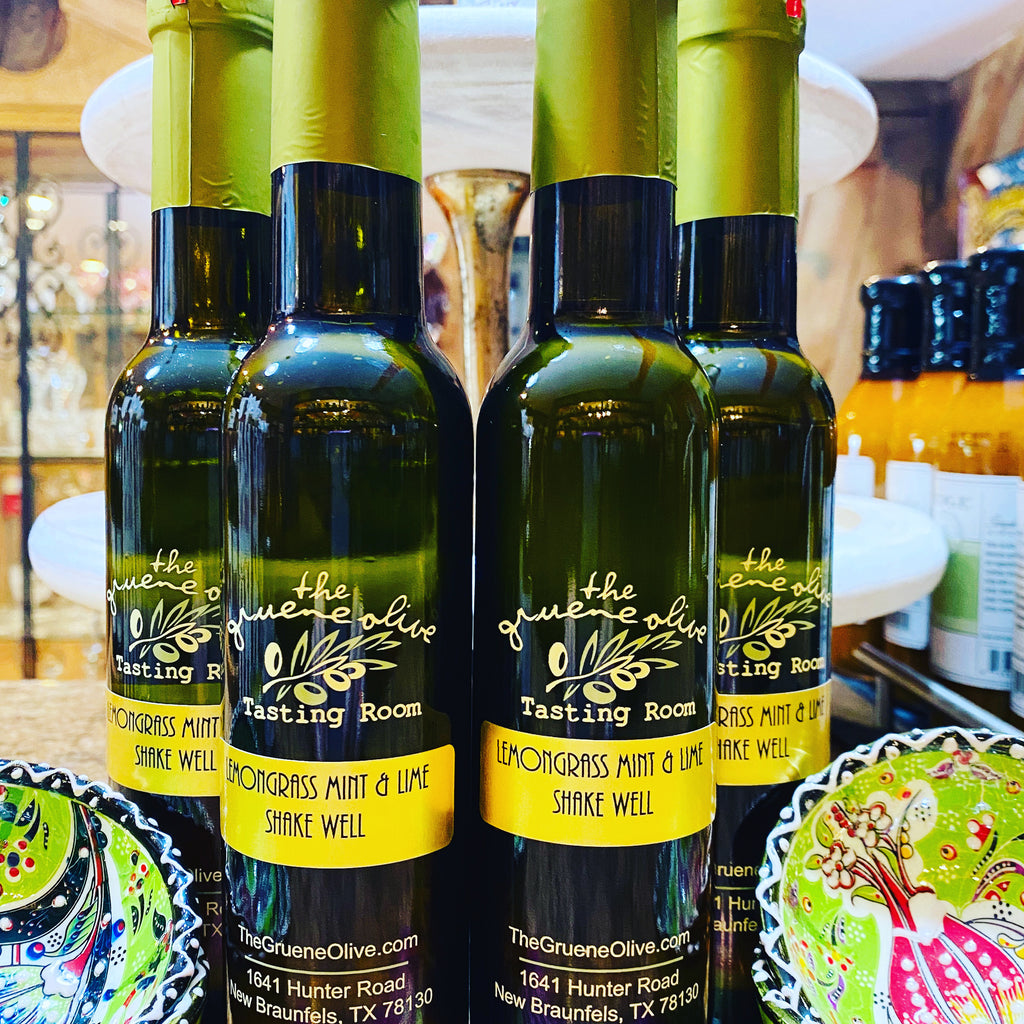 Lemongrass Mint White Balsamic & Persian Lime Olive Oil 
One part Lemongrass Mint White Balsamic & one part  Lime Olive Oil. For the price of one you get both an olive oil & a balsamic.
This combination is perfect for shrimp, chicken, pork even red meat with cucumbers, purple onion & fresh cilantro. Try over fruit or add to a Mojito for the perfect cocktail. This amazing combination is awesome in a variety foods & drinks for the warmer weather.
Find this combo under "Our Products" ➡️ "Types" ➡️ "Weekly Special"
Sizes and Product Addons
Our products come in a variety of sizes and options. We've added this info to help you with your purchasing online. If anything is unclear, please don't hesitate to reach out to us and we'll help you out as soon as possible!
Bottle Sizes
Sample Size Bottle (60ml)
Small Size Bottle (200ml)
Medium Size Bottle (375ml)
Pourer Options
Stopper Pourer
Spout Slow Pourer (colors vary)