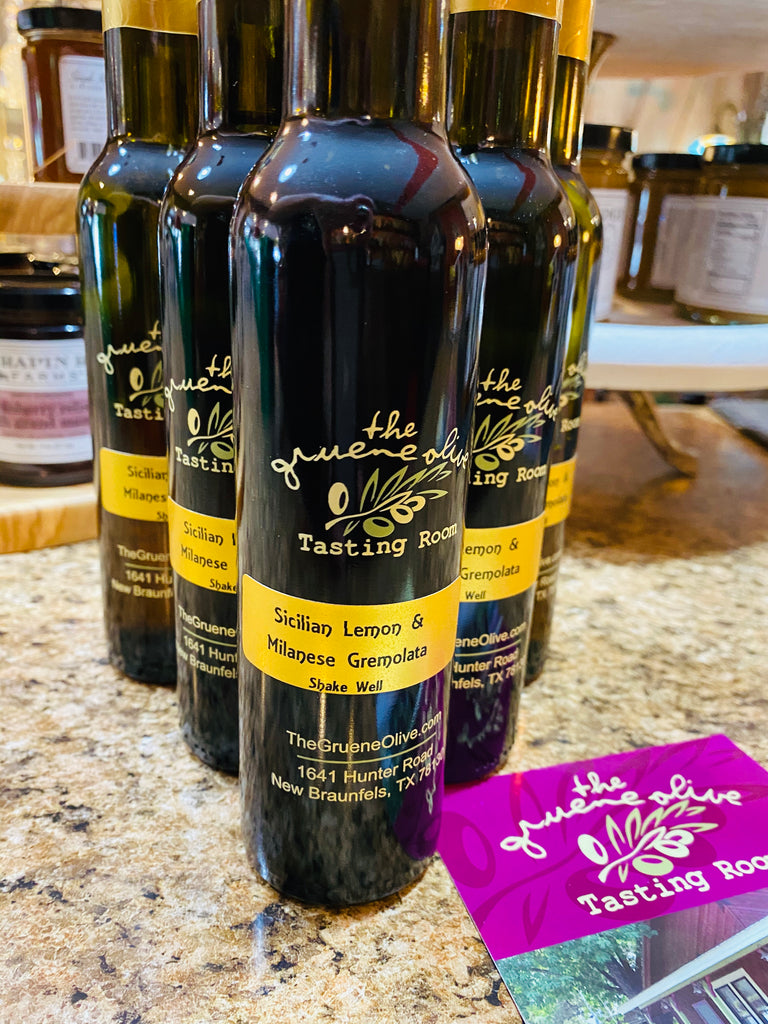 *PUBLIC SERVICE ANNOUNCEMENT*
Mother's Day is this coming Sunday May 10th!
We've already boxed up & shipped out a dozen or more Mother's Day gifts, but for those of us operating under quarantine time, we got the perfect gift for you.
This week's Weekly Special is the perfect combination Milanese Gremolata Olive Oil paired with Sicilian Lemon White Balsamic.
Milanese Gremolata  is UP Certified Extra Virgin Olive Oil is infused with Gremolata - a traditional Italian herbal condiment consisting of fresh lemon zest, minced garlic, Italian flat leaf parsley & a hint of mint. The herbs and citrus zest are typically crushed together in a mortar to release their pungent essential oils.
Sicilian Lemon White Balsamic is playfully tart and pleasantly sweet, our Sicilian Lemon White Balsamic has a perfectly balanced acidity and a crisp, lemon flavor and aroma.
We paired this olive oil & balsamic together for the perfect combination. This blend is beautiful with seafood, chicken, salads & fantastic with red meat as the base for chimichurri.