Gravenstein Apple
$ 13.99
Product Description
The Gravenstein Apple is an incredibly hard to find varietal due to the difficulty farmers have cultivating it. In addition to contending with a very finicky tree, it's also not an apple that travels or stores well so it is best enjoyed during its relatively short season and isn't typically shipped far. It's grown in pockets up the coast of Northern California and prized for its amazing ambrosia perfume, and crisp, sweet-tart cream colored flesh. Our Gravenstein Apple White Balsamic marries the complexity of the Gravenstein's larger than life flavor with our well balanced Ultra Premium White Balsamic Vinegar from Italy for a delectable culinary symphony. And as always…..
All natural, No artificial flavors, No thickeners, No added sugar, No Caramel color or dyes, No artificial flavors or added ingredients whatsoever!
---
---
Related Items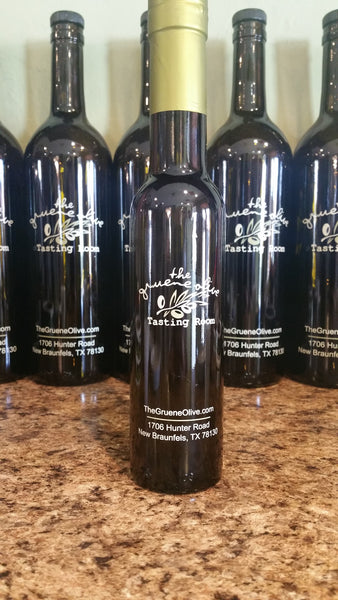 Alfoos Mango
$ 13.99
---
Our Alfoos Mango White Balsamic Condimento pairs  with our Persian Lime Olive oil. Also fantastic with shrimp, scallops, salad and in salsas for a tropical, sweet-tart twist! The Alfoos mango cultivar is considered by many to be one of the best in terms of sweetness, richness and flavor.
Apricot
$ 13.99
---
The Blenheim variety is both sweet and tart with an intensely aromatic aroma of honeysuckle and picked with a faint green tinge. We've married this with our aged white balsamic condimento. The resulting collaboration is intoxicating as it is crisp and tart. Notes: Great with grilled chicken, as a glaze or served with cheese.
*Pairs fantastically with Roasted Almond Oil or Portuguese Picual EVOO!*
Cara Cara Orange - Vanilla
$ 13.99
---
This confectionary white balsamic condimento is aged for up to
12 years in Modena, Italy. It's made from creamy, sultry Madagascar
Vanilla and bright, fruity Cara Cara Orange. It is absolutely
delightful with chocolate, fruit salad, in sparkling water,
mixed drinks, or drizzled over yogurt and vanilla ice cream. It
pairs well with the fruity notes typically found in Koroneiki Extra
Virgin Olive Oil, and is also excellent blended with the
Organic, all natural Butter Olive Oil. Use this blend over oatmeal,
cream of wheat, or pancakes.
Sizes and Product Addons
Our products come in a variety of sizes and options. We've added this info to help you with your purchasing online. If anything is unclear, please don't hesitate to reach out to us and we'll help you out as soon as possible!
Bottle Sizes
Sample Size Bottle (60ml)
Small Size Bottle (200ml)
Medium Size Bottle (375ml)
Pourer Options
Stopper Pourer
Spout Slow Pourer (colors vary)