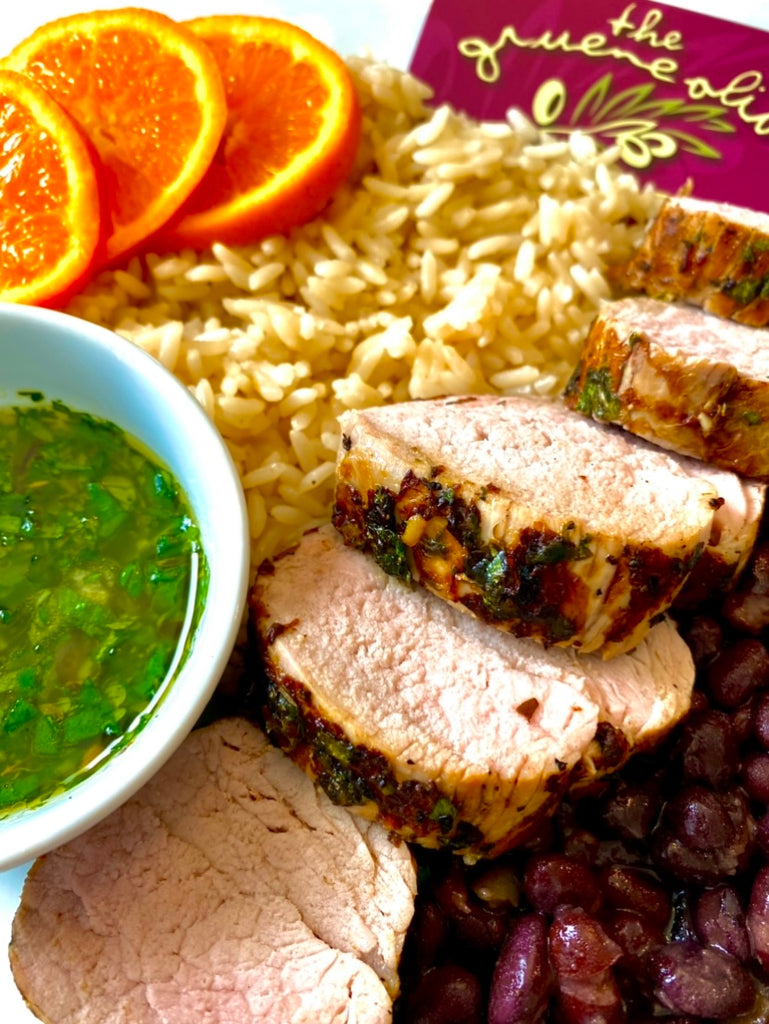 Cuban Mojo Sauce Recipe:
*This recipe calls for sour oranges, but they are hard to come by, lime & orange together work in place of sour oranges.*
1/2 Cup Persian Lime Olive oil
1/2 Cup Blood Orange Olive oil
1/4 Orange juice
1/4 Lime juice
1 Cup Cilantro (stems removed & chopped)
1/4 Cup Mint (stems removed & chopped)
2 Tbsp Onion (finely chopped)
1 Tbsp minced Garlic
2 tsp dried Oregano
2 tsp Cumin
Salt & pepper
Mix all ingredients together. 
We used the mojo sauce to bake our pork in then used the remainder as a dip. The mojo sauce makes a great marinade as well.
Leave a comment