For The Cake 2 1/2 cups unbleached all purpose flour 1 cup granulated sugar  1 teaspoon salt 1 teaspoon baking soda 1 1/2 teaspoons baking powder 1/2 cup sour cream 2 large eggs 1/2 cup lemon fused (agrumato) olive oil + 1 tablespoon  1 teaspoon vanilla extract 1 teaspoon finely grated lemon ...
Ghirardelli Brownie Mix Mix as directed Substitute vegetable oil for The Gruene Olive's Blood Orange EVOO Bake as directed Glaze 3 Tbs Cocoa 1 Cup Powdered Sugar 1/4 Cup Buttermilk 2 Tbs  Butter 1/8 tsp Vanilla In sauce pan heat until boiling, then drizzle over warm brownies. So delish!!! Enjoy!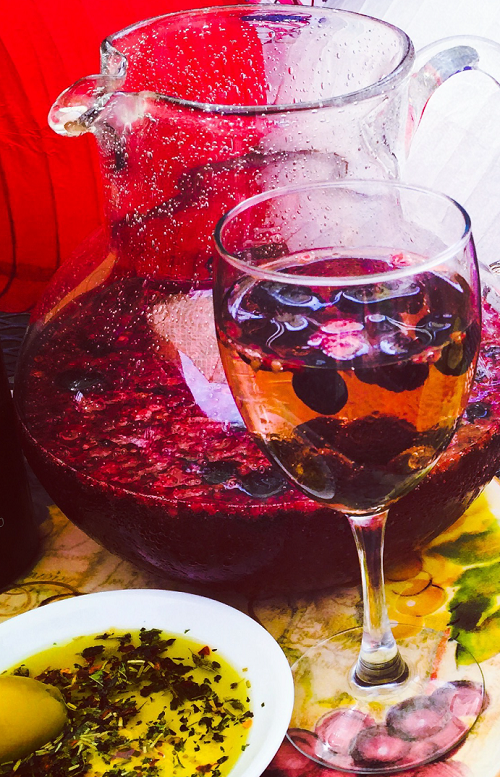 Here's the recipe for our favorite flavored wines! 1 Bottle of white or red wine 1 Liter ginger ale or 1 liter blood orange Italian soda 70 ml of The Gruene Olive's Balsamic Vinegar Add colorful fruit Too easy for a party punch! 
This is the tastiest & easiest cream cheese dip! 8 oz of cream cheese, let set to room temperature 2 Tbs of The Gruene Olive's Cayenne Chile EVOO Mix together. Enjoy with chips:)
We are so excited about Easter here at The Gruene Olive! This weekend our chef Alan will be making chipotle deviled eggs, black truffle mac & cheese just to name a few... We will, of course, feature a sangria flavored with one of our balsamics, in addition we will have a flavored tea inspired...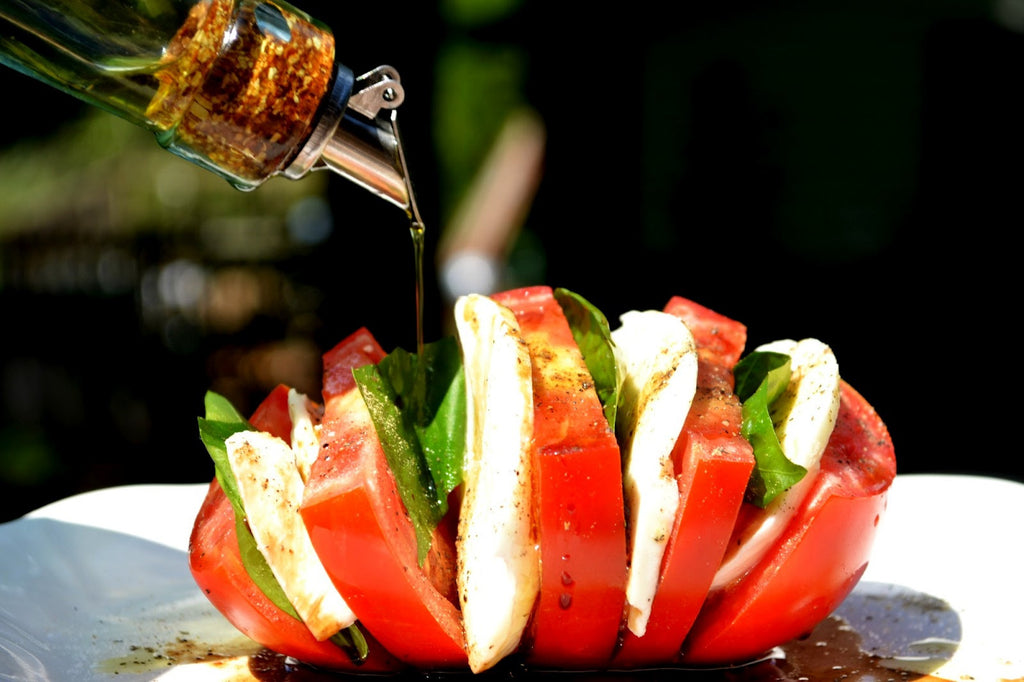 Prep time: 10 mins Total time: 10 mins Ingredients 1 large vine ripe tomato 4-5 thin slices fresh mozzarella 4-5 fresh basil leaves splash of olive oil splash of balsamic vinegar salt & pepper to taste Instructions Take your tomato & cut the top off, where the stem would ...
Sizes and Product Addons
Our products come in a variety of sizes and options. We've added this info to help you with your purchasing online. If anything is unclear, please don't hesitate to reach out to us and we'll help you out as soon as possible!
Bottle Sizes
Sample Size Bottle (60ml)
Small Size Bottle (200ml)
Medium Size Bottle (375ml)
Pourer Options
Stopper Pourer
Spout Slow Pourer (colors vary)