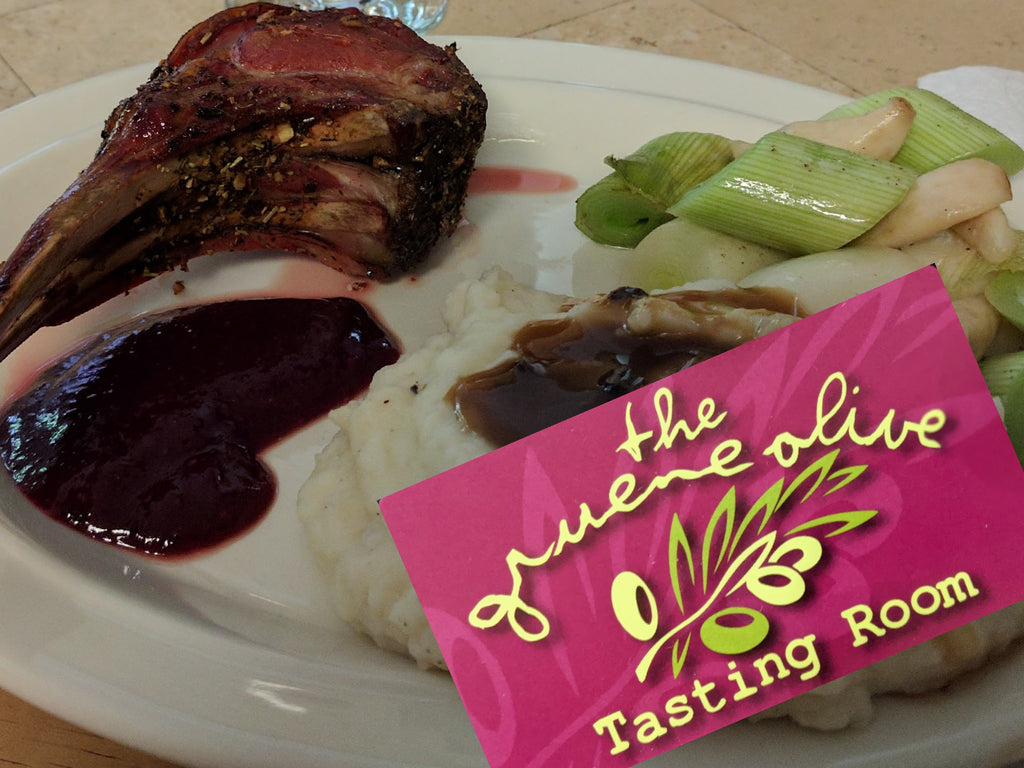 A simple Pomegranate Balsamic reduction subtly brightens lamb's gentle flavor. Serve with roasted red potatoes for a soul warming meal on a chilly winter evening. Pair with your favorite Cabernet.
From the Kitchen of William
Ingredients
cooking spray
8 3-oz. lamb rib chops, trimmed
1/2 teaspoon black pepper
1/4 teaspoon salt
1/4 teaspoon fresh thyme, chopped
3/4 cup Dark Pomegranate Balsamic Vinegar
1 teaspoon Dijon mustard
1/2 teaspoon honey
2 tablespoons minced shallots
1 teaspoon bottled minced garlic
1 teaspoon cornstarch
1 teaspoon water
1 tablespoon fresh chives, chopped
1/8 teaspoon salt
1/8 teaspoon black pepper

Directions
Preheat broiler.

Coat a foil-lined baking sheet with cooking spray. Place lamb in the prepared pan. Sprinkle lamb evenly with 1/2 teaspoon pepper, 1/4 teaspoon salt, and thyme. Broil 5 minutes on each side.

Combine Pomegranate Balsamic, mustard, and honey in a small bowl. Heat a small saucepan over medium-high heat. Coat pan with cooking spray. Add shallots and garlic to pan; saute 1 minute. Stir in balsamic mixture; bring to a boil. Reduce heat and cook until reduced to 1/2 cup (about 5 minutes). Stir in chives, 1/8 teaspoon salt, and 1/8 teaspoon pepper. Serve with lamb.

Leave a comment